FROM THE AUTHORS DESK…
February 6, 2018

Posted by:

Susan St. John

Category:

Blog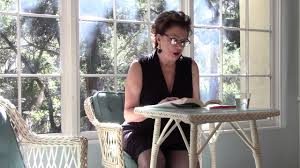 What a whirlwind it's been launching Mad Mischief!  I am so pleased with the response this book is getting. Our first book signing was a great success. Since then, I have been enjoying meeting fans of the book at many other book signings. I particularly enjoyed the dynamic q & a conducted at
Rockwood
Womens
club, these women put forth such thoughtful and insightful questions! And of course, I was delighted by the
glamour
and fun of the red carpet evening Lucky's, which was a sold-out event. And then there was a reading and Q for Elizabeth
Saghi's
book club at her beautiful
Montecito
home.  This time, all the invitees had read the book and so they asked challenging questions.
Hundreds of readers have it on their 'to read' list at
Goodreads
, and the reviews at Amazon just keep pouring in!  Mostly I am happy that the issues of bi-polar disease, bully-ism, and women's empowerment that Mad Mischief brings forth is getting out into a wider awareness. If you have been touched by this story, do leave a review on Amazon or
Goodreads
. We so appreciate it.  Also, we are reaching out to connect with book clubs across the country and get more conversation going about this story  – if you know of a club we should be talking to, send us an email at
madmischiefmarketing

@gmail.com
.

 Until then, be sure to follow me on twitter and
Facebook
for the latest updates as well as right here on the blog.
Warmly,
Susan